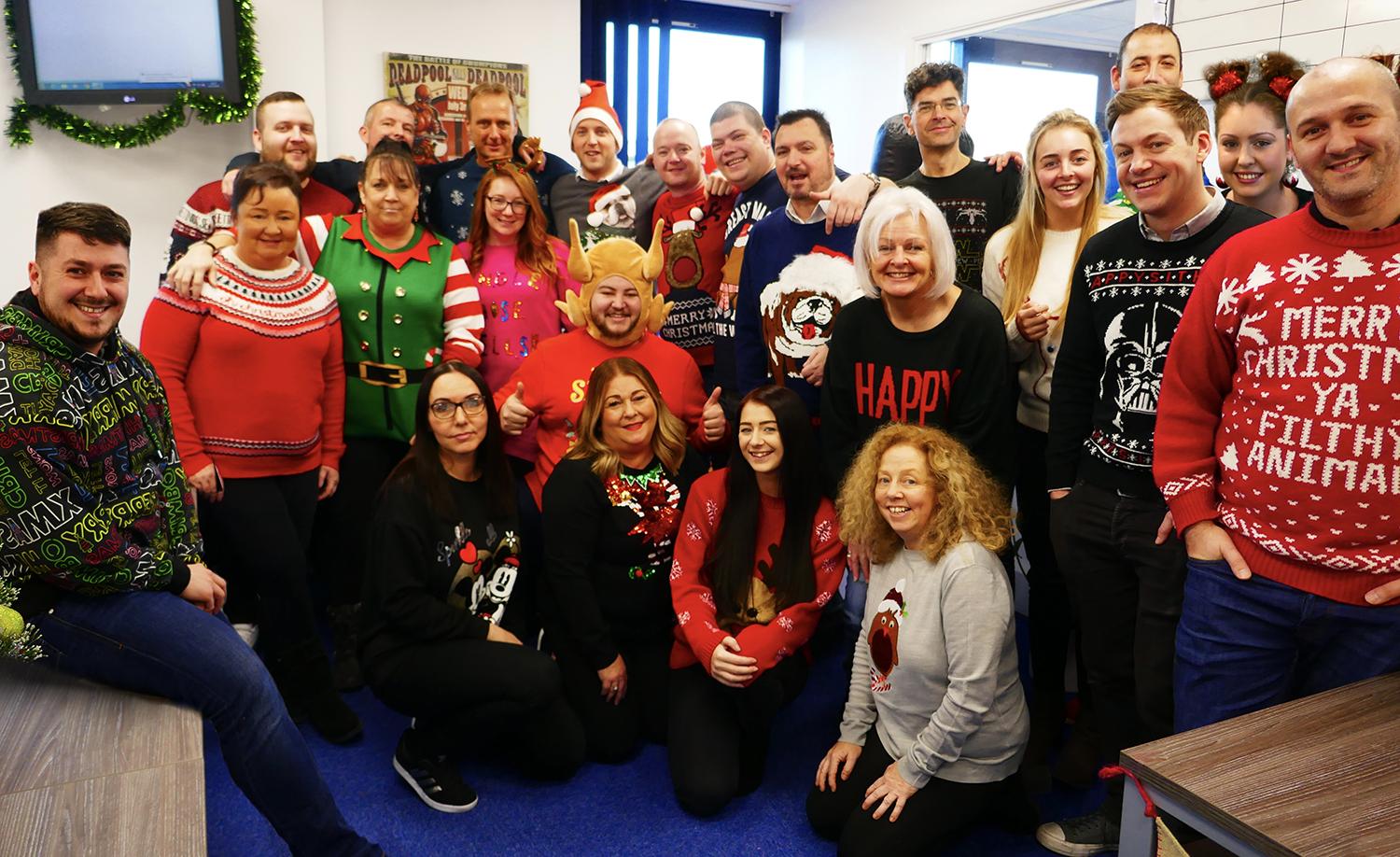 Festive fun arrived early in our UK office on Christmas Jumper Day, as we held a fundraiser for the Royal Manchester Children's Hospital Charity.
Held annually on 14th December, Christmas Jumper Day has become synonymous with fundraising for charity. This year the team at our UK office opted to raise money for the Royal Manchester Children's Hospital.
Christmas Jumper Day has been a charity event for several years, originally a campaign initiated by Save The Children in 2012 it has since been used by several different charities as an opportunity to raise both funds and awareness for their causes whilst having some festive fun.
The Royal Manchester Children's Hospital is the largest children's hospital in the UK, with a history that dates back to 1829, originally providing services from three separate hospitals across the city of Manchester, in 2009 all three merged and are now situated in their brand new state-of-the-art hospital, providing treatment and support to children and their families.
The RMCH charity raises money for three key areas - treatment, research and care. Some of their previous projects include raising funds for:
Mobile CT Scanner

Enhancement of the Specialist Burns Unit

Enhancement of the Bone Marrow Transplant Unit

Spirometer
and many more!
Whilst their current projects are focused on:
iMRI Scanner Appeal

Flexible Bronchoscope

Creating Therapeutic Sound Environments

Winnicott Centre Refurbishment (CAMHS)
Everyone got into the festive spirit with an array of Christmas jumpers proudly being worn for a donation, along with donations for purchasing some delicious chocolate brownies made by the boss! (they really were delicious and I'm sure that they'll be on repeat order for our future events)
We also had prizes for the best outfits and some festive quizzes. 
All in all it was a great day but most important is that we raised a total of £337 for a very worthy cause. :-)