Covenant Care Pensacola, Florida
Pensacola, Florida

Covenant Care is a non-profit organization, operating a post-acute integrated system that provides comprehensive support and personalized care, and honors the wishes of patients and families. Beginning as a hospice program in Pensacola, Florida in the early Eighties, Covenant Care was rebranded from Covenant Hospice in 2016 and now operates in many areas across the state and Alabama, including Ft. Lauderdale, Ft. Myers/Sarasota, Gainesville/Ocala, Jacksonville/Daytona Beach, Orlando, St Petersburg/Clearwater, Tallahassee, Tampa, Palm Beach/Pt. St. Lucie and Miami/Keys.
The organization's services include home health care, companion care, memory care and hospice care. It aims to deliver a world-class service and innovative solutions for the nation's most vulnerable populations, while preserving its legacy as the trusted non-profit partner in every local community.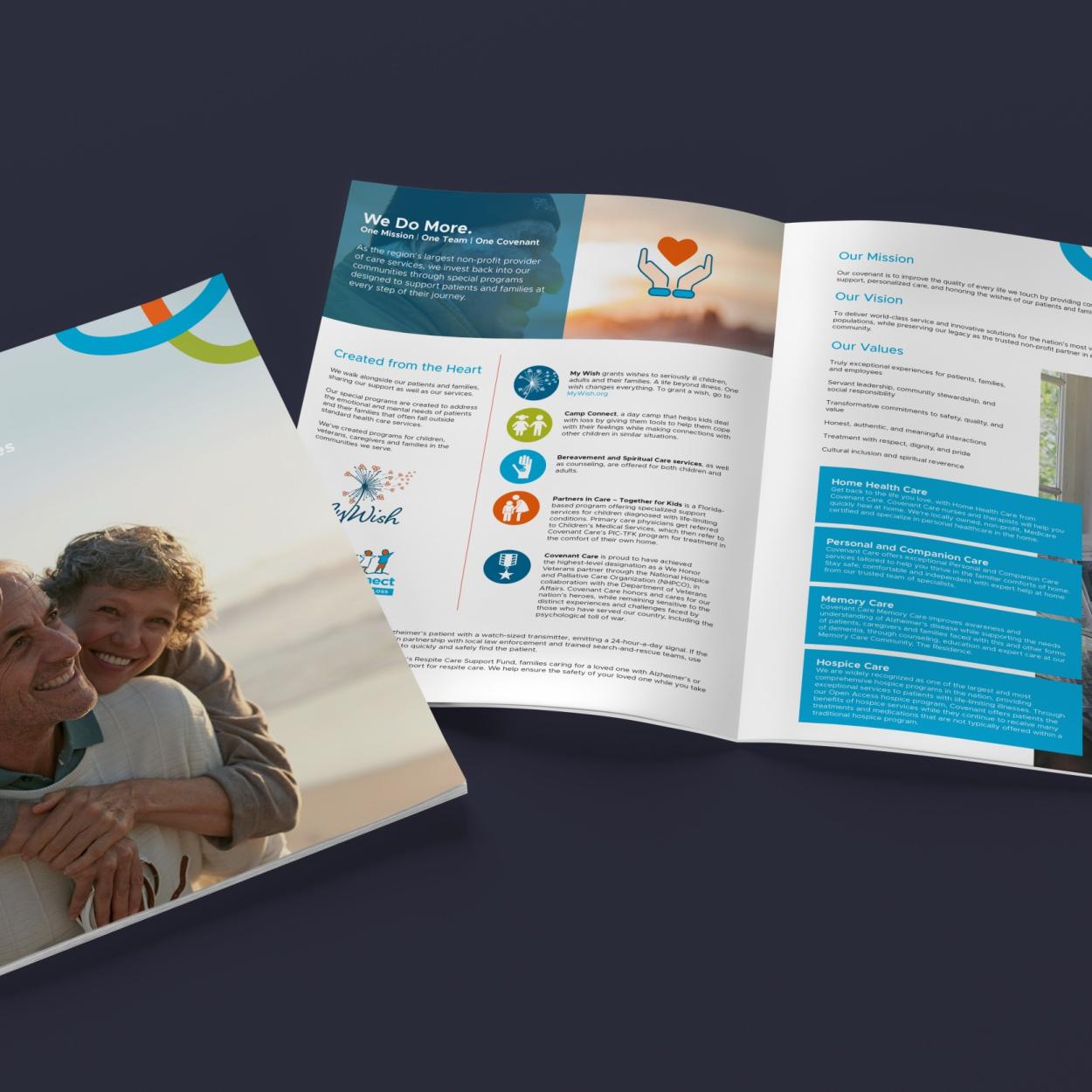 We work closely with Covenant Care and have a great relationship with them, producing print and digital material to help keep their patients, families, caregivers, colleagues and the wider communities informed, educated and engaged with the organization.
The material is present in all their facilities and in all their interactions with patients and families and importantly their referral sources use it to introduce Covenant Care's unique brand of care. In a perfect partnership, we also assist with maintaining stock levels, making content suggestions and developing ideas to raise awareness about the organization.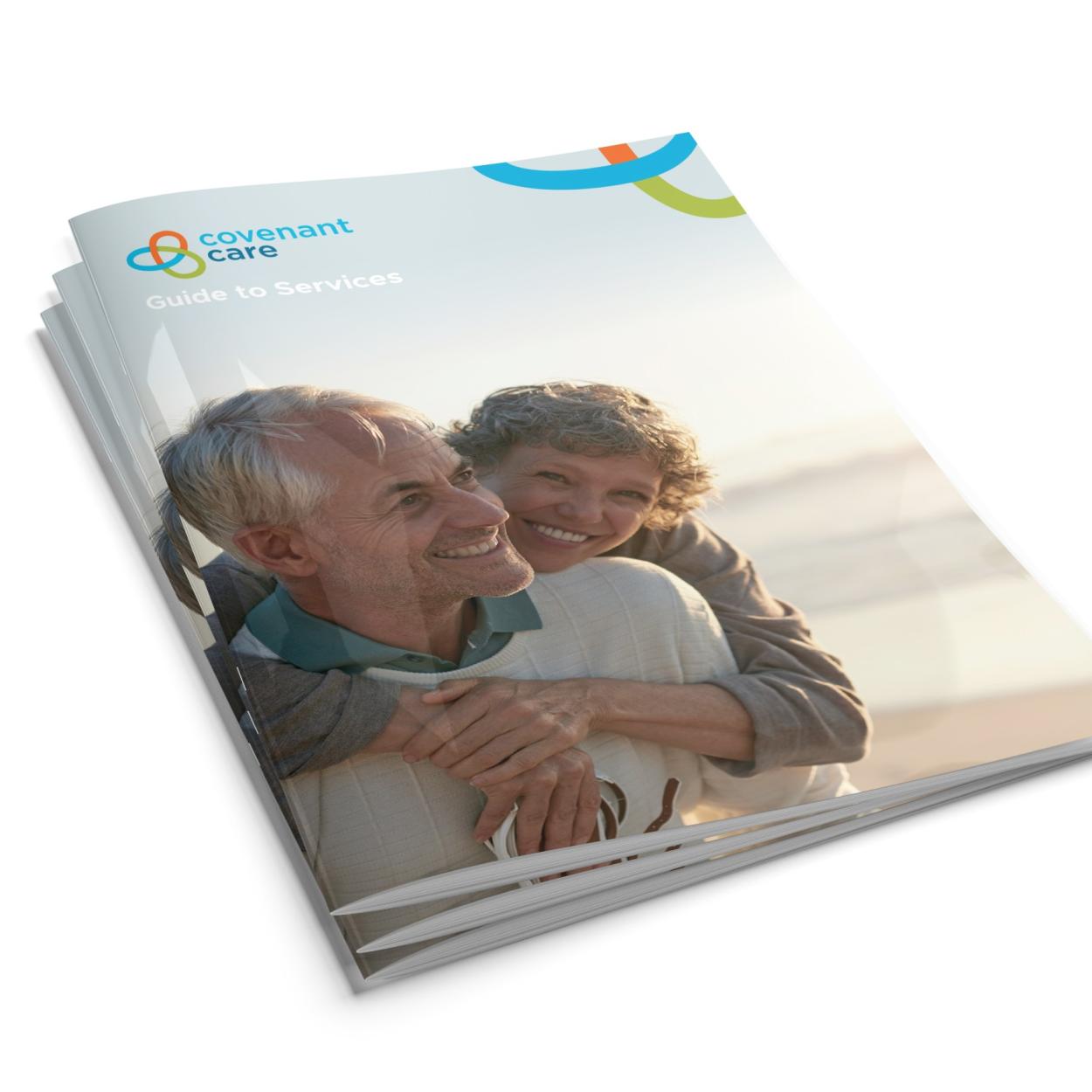 Let's get started today
Find out more about how we can help your Hospice and Palliative Care Community drive revenue and community engagement.