James Funeral Home
Huntersville, NC Opened by Sam James in October 2010, James Funeral Home proudly offers traditional funeral services in a way that allows the families they serve to save money and receive the highest quality funeral service possible. In a very short space of time, Sam has quickly established his funeral home as one of the leading forward-thinking homes in North Carolina. 
Our client wanted to complement his existing marketing and communication strategies in a way that would appeal to each family member both young and old. The client also wanted help in delivering an introduction to the funeral home in video format. Educating the local community in the need for funeral pre-planning was also important to the client.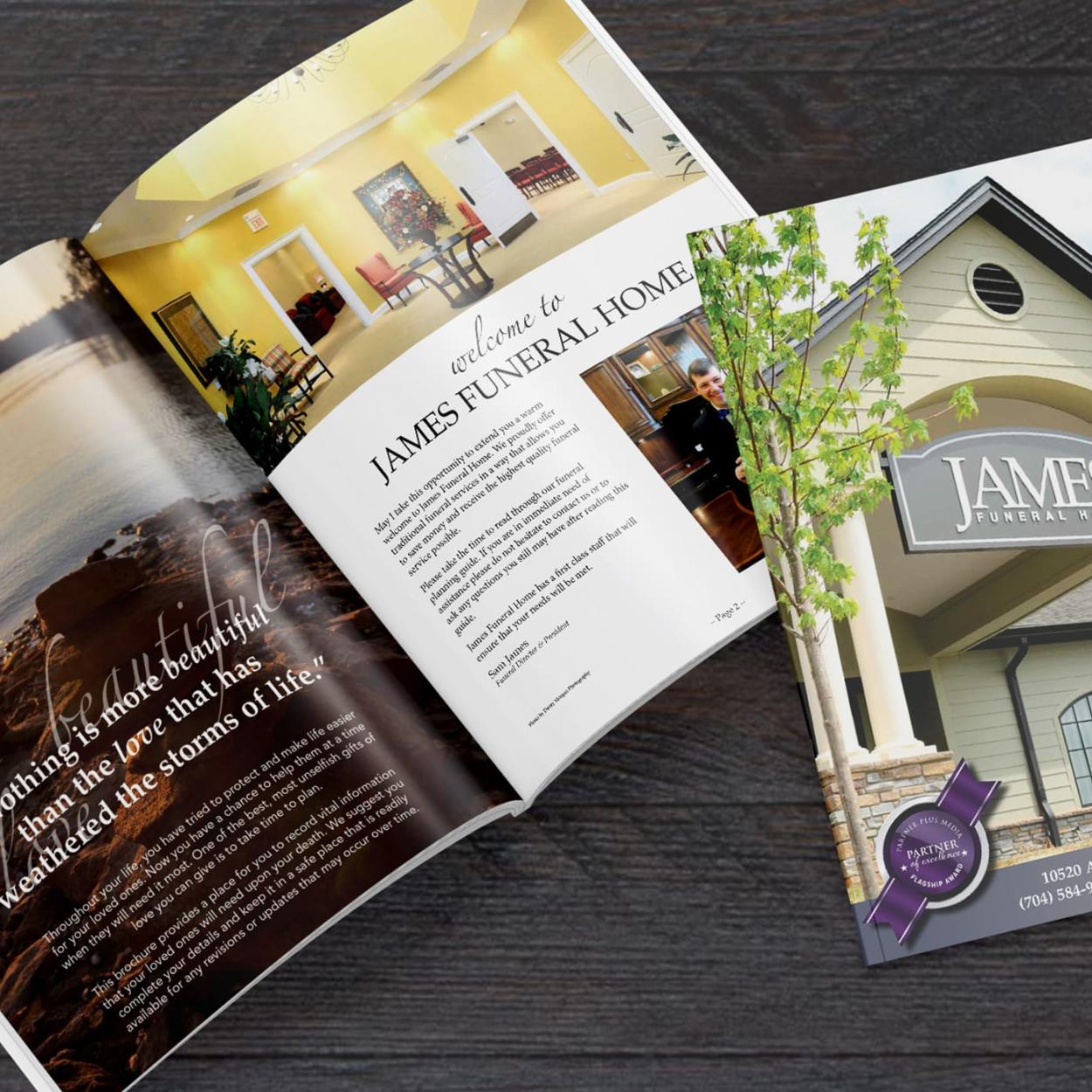 We implemented a 3-tier strategy including 1000 customized funeral planning guides, an HTML5 digital funeral planning guide and an IOS, Android and HTML5 mobile app which, since the project's inception, has been recently revamped to make it even easier to use and more accessible to local families. This multilevel approach has helped to deliver the client's marketing messages including an introductory video in a format that would appeal to each generation of the families they serve and the wider local community. 
5 years on… Having first partnered with Partner Plus Media in 2016, James Funeral Home is now on its 6th edition of the funeral planning guide. Not only have they benefited enormously, but so too have the local advertisers. In fact, several original advertisers have signed up to feature in subsequent editions of the brochure, realizing the reach of the guides within the local community and its real potential for increased business.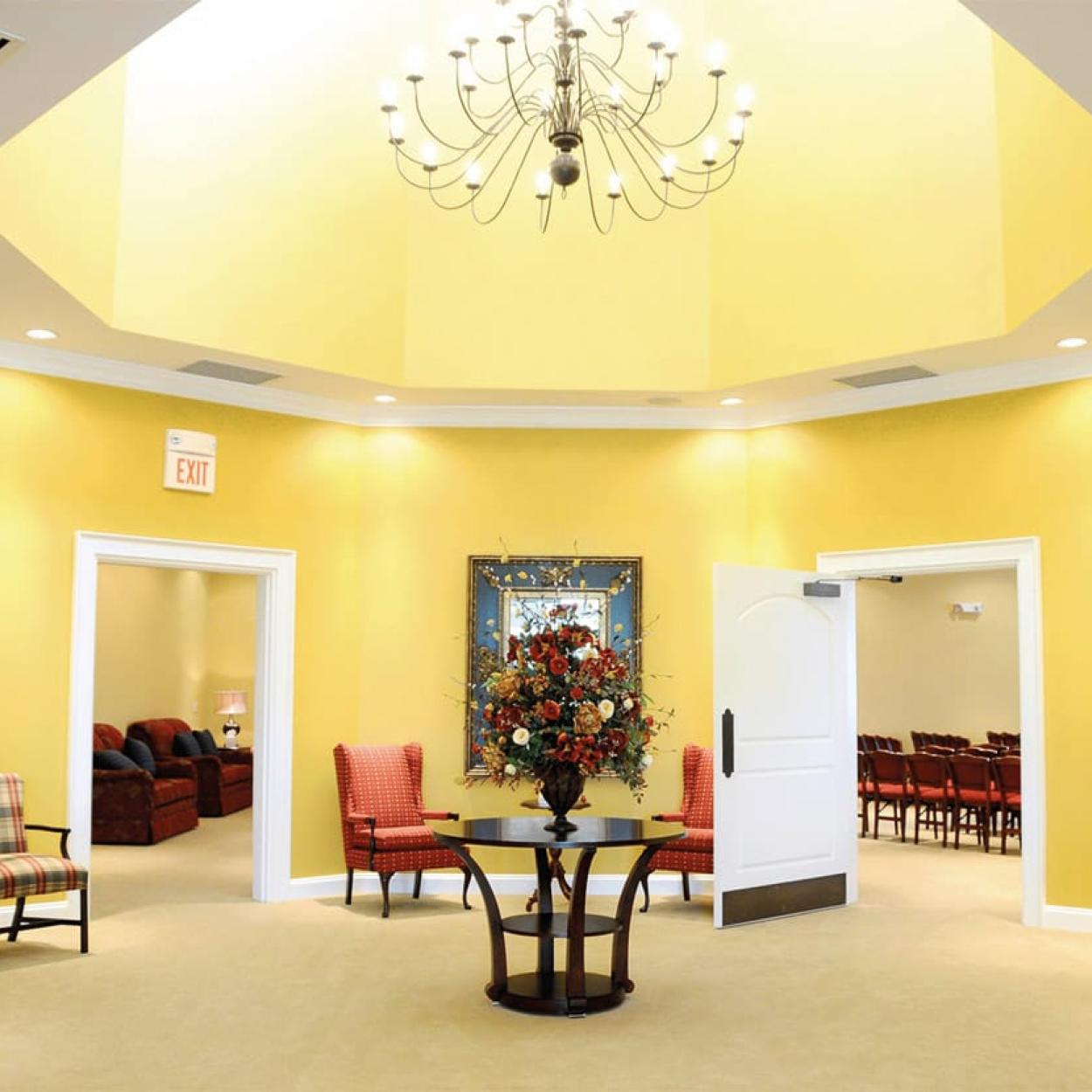 Partner Plus Media has recognized James Funeral Home's ongoing dedication and contribution to the project over the last five years, and so as a way of showing our appreciation, we have awarded them our coveted Partner of Excellence flagship award. 
Sam James of James Funeral Home has reciprocated his appreciation for Partner Plus Media having kindly advocated for our services through several channels. Not only has he recommended our services to scores of privately owned funeral homes, but he has also given a special mention to us in his presentation to the North Carolina Funeral Directors Association conference. 
Upon receiving his first consignment of planning guides and mobile app, Sam commented: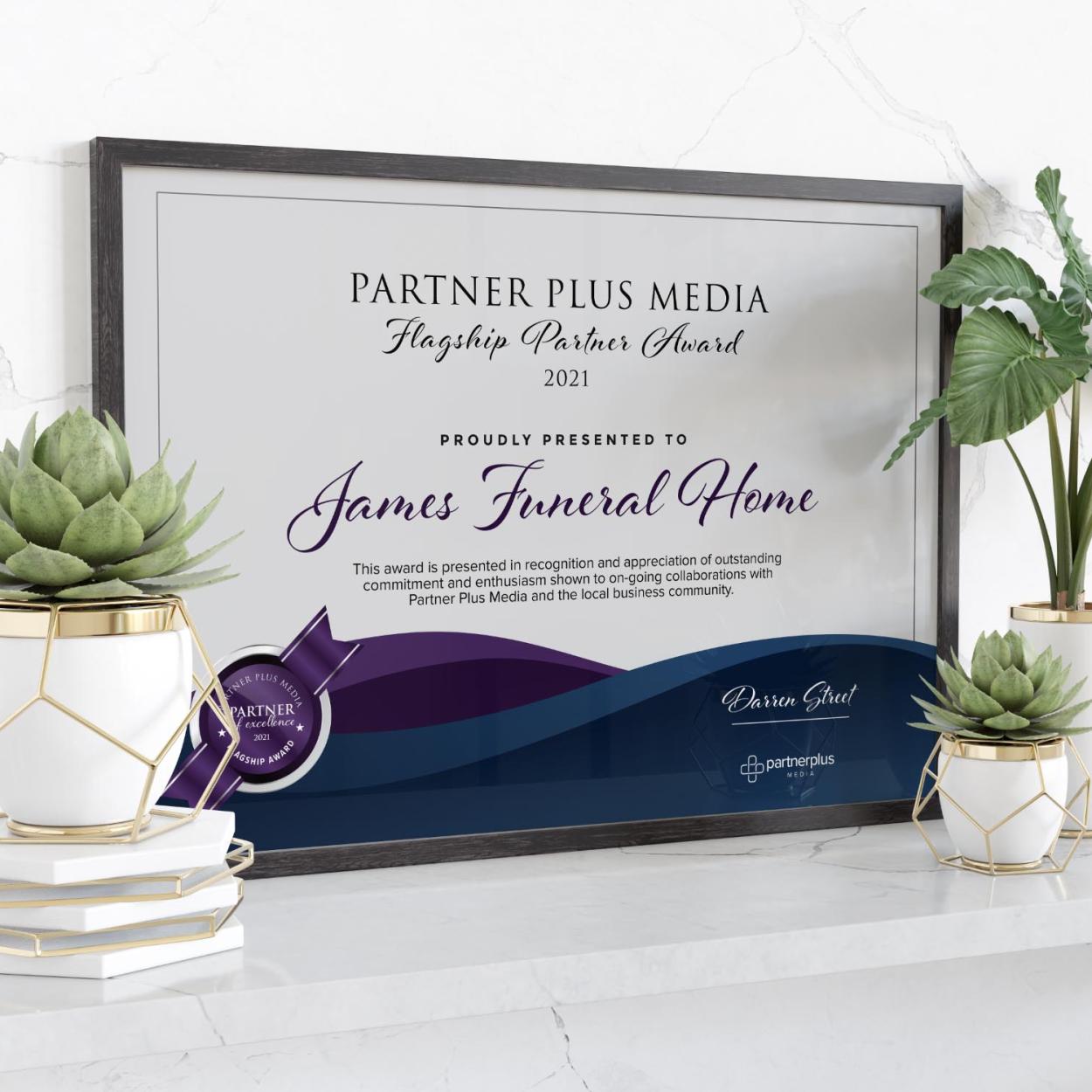 Let's get started today
Find out more about how we can help your business drive revenue and community engagement.