A SPLASH OF COLOUR...well, a storm cloud of colour!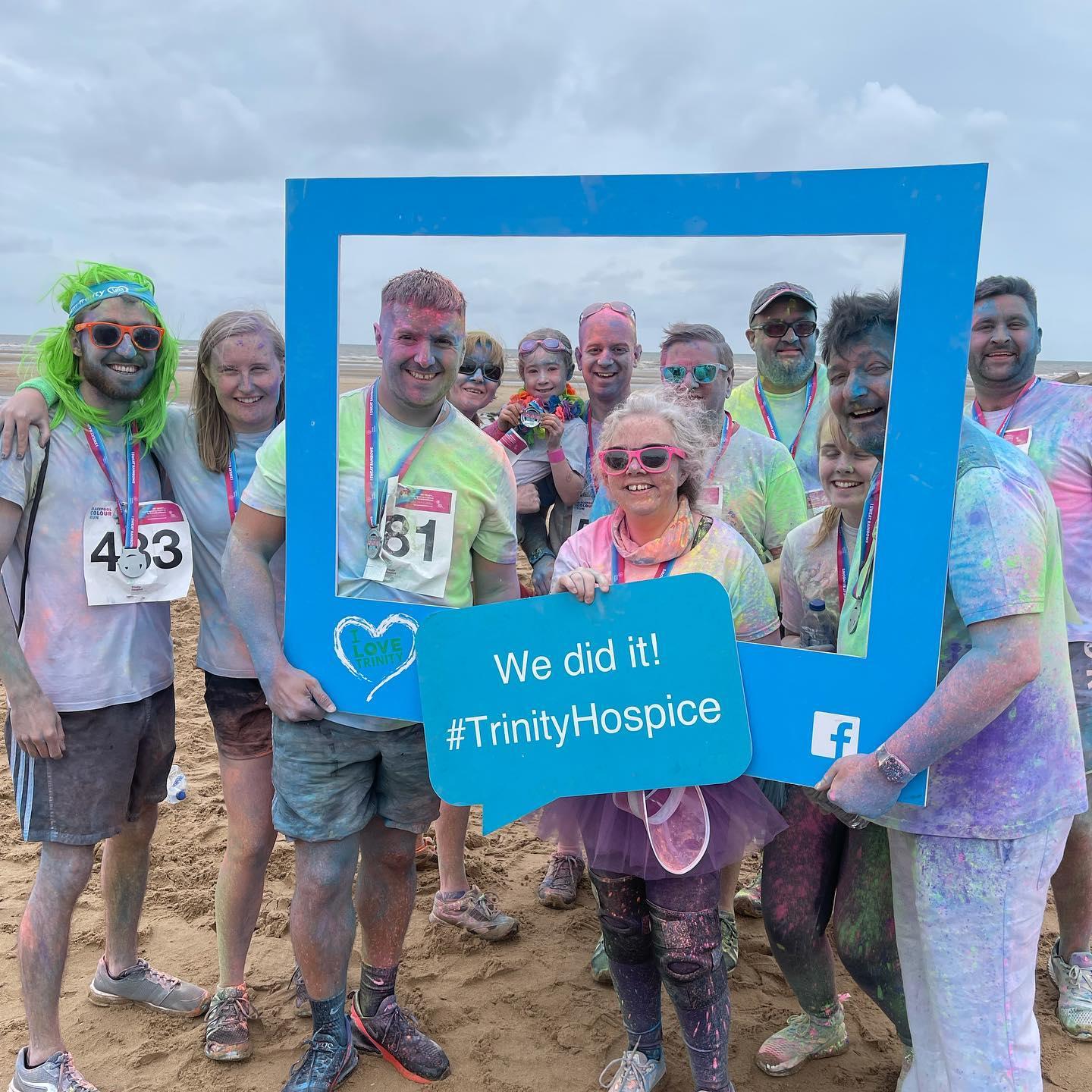 As part of the £50 Challenge https://www.justgiving.com/fundraising/partner-plus fundraising event for Trinity Hospice & Palliative Care Services Partner Plus Media gathered a team of fun-loving members to participate in the Blackpool Colour Run 2021. 
The 3K run was scheduled to take place on the beach at Blackpool in August 2021, and we were hoping that restrictions would not entail the event being cancelled. In the end the event turned out to be the very 1st fundraiser that Trinity Hospice had been able to hold for 18 months, due to the COVID-19 pandemic! 
The Partner Plus Media Team consisted of 14 members, staff & family – young and old, with the youngest being only 2 years old and the eldest...well, that would be giving out too much information. 😊 After months of restrictions we couldn't wait to add a little colour to our lives, while raising much needed funds at the same time. 
As the day dawned, we dressed up in pristine white t-shirts, along with some very colourful accessories such as tutus, wigs, funky sunglasses, etc. The meeting place was the beach & along with hundreds of other participants we certainly were a colourful bunch.  
To get everyone in the party spirit there was live music & laughter, along with copious amounts of coloured chalk pouches being thrown over the crowd – no one was going to get away with staying clean!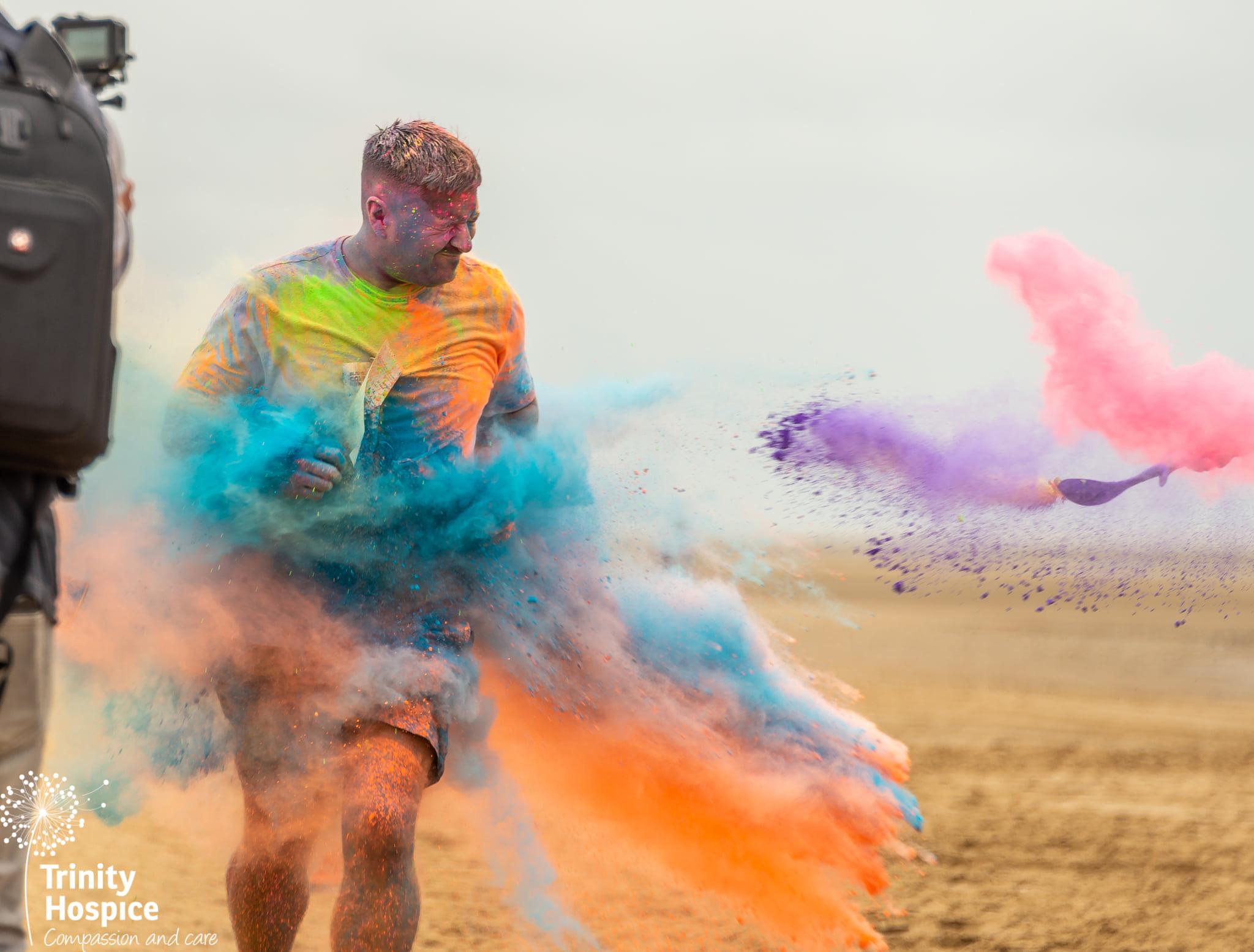 With the blast of a horn, the race began and while the day may not have been the brightest the beach was certainly a myriad of colour that morning. Running through several "colour stations", manned by volunteers, the runners were showered with coloured chalk dust.  
Great fun was had by all the team as we walked, jogged and danced our way along the beach – the terrain was a bit hard going at times, but this didn't dampen our enthusiasm and we all finished on a high. It's safe to say there wasn't a white t-shirt in sight by the end of the event! 
In total the Partner Plus Media Team raised over £2,200 and we can't wait to do it all again next year! 
We would like to take this opportunity to thank every single person who sponsored our team.