Contributing To The Community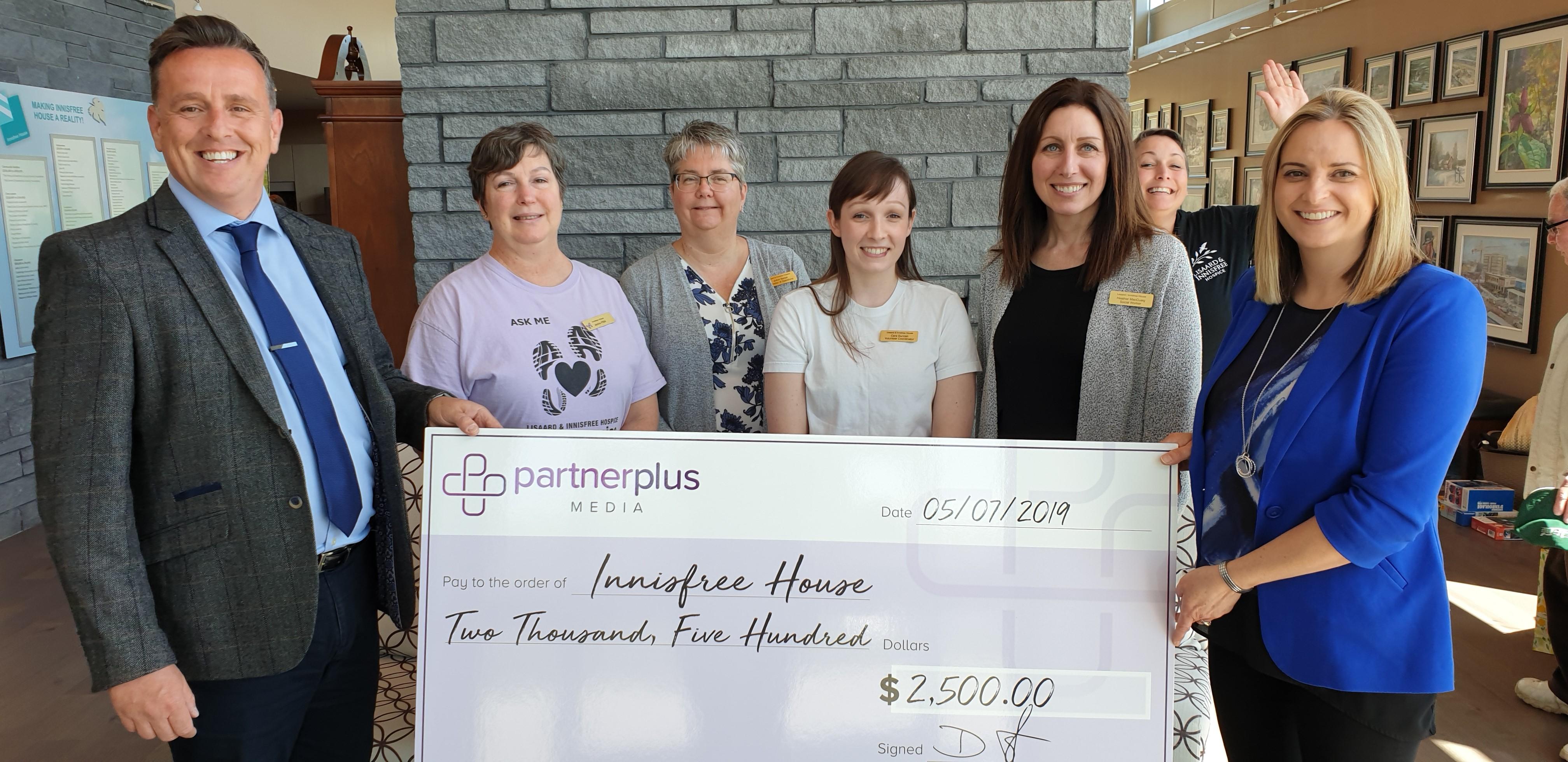 Partner Plus Media are very privileged and honoured to have worked with several hospices on projects that help them to promote the amazing service that they provide for their communities.
With this in mind, and the fact that many of our staff members have experienced the loss of a loved one, and the need for hospice care, we wanted to give something back.
So, it was with honour that our International Venue Development Manager, Tony Smith, was be able to present a cheque to Lisaard & Innisfree Hospice for $2500 on behalf of Partner Plus Media.