Diving Into Our New US Office!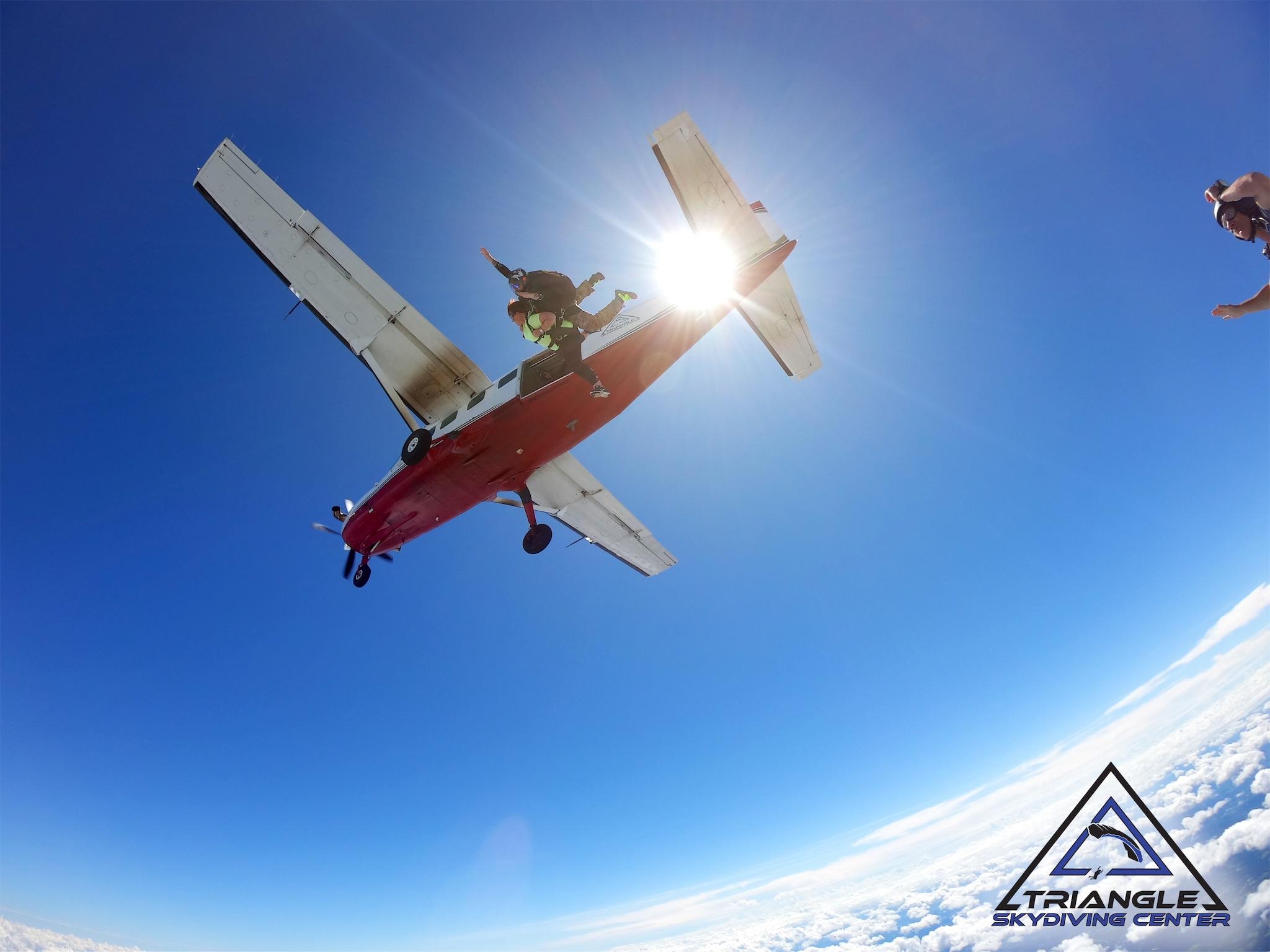 The opening of our new office in Durham NC was marked with a celebratory team skydive alongside charitable giving.
In late summer, Lynda (General Manager) and Ray (Group Operations Manager) made the trip across the pond to work on the development of our new US office. Much to the annoyance of airport security, Ray's suitcase was full of IT equipment which was successfully installed in the new state of the art office space in Durham. 
The office balcony provides a superb view of University Tower in the distance, which is a landmark building in the city.
After receiving our final inspection certificate so that work could commence, it was agreed that this needed to be celebrated!
Labor Day fell in the middle of the trip, which gives Americans the opportunity to celebrate the contributions and achievements of American workers. This presented a great chance for Lynda and Ray to join up with the US team to enjoy a day experiencing what's on offer in the local vicinity. They chose to skydive along with David Irvin (Sales Representative) at the Triangle Skydiving Center, and thankfully both returned unscathed!
The new office provides the perfect space for us to continue our mission to provide high-quality brochures and e-guides to hospice providers, funeral homes and car dealerships across the US and Canada.
After being impressed by the wonderful work of our friends at Hospice of West Alabama, we donated $1,000 to Melanie Robertson (Chief Operating Officer) in order to assist with providing support and care for persons in the last phases of incurable disease so they may live as fully and as comfortably as possible. 
Hospice of West Alabama is the oldest provider of hospice services in the West Alabama area, and we are also delighted to be providing our fully customized patient information guides at no cost.