Cox-Rowley Funeral Home
Texas The mission of Cox-Rowley Funeral Home is to serve the families of the Amarillo-Canyon area with integrity and  honesty and to provide the finest in funeral service to those they serve. 
Founder Charlie Cox opened the doors to Cox-Rowley Funeral Home in 2003. Charlie taught those around him that  "Every life is worth a celebration" and imparted that vision to his staff who have continued his proud legacy. For  the past four years, Partner Plus Media has assisted Cox-Rowley, ensuring the services provided by Cox-Rowley are  always made available to prospective families through the distribution of premium print funeral planning guides, allowing funeral home staff to continue serving community families at their time of need with the same  compassion and respect that Charlie had shown.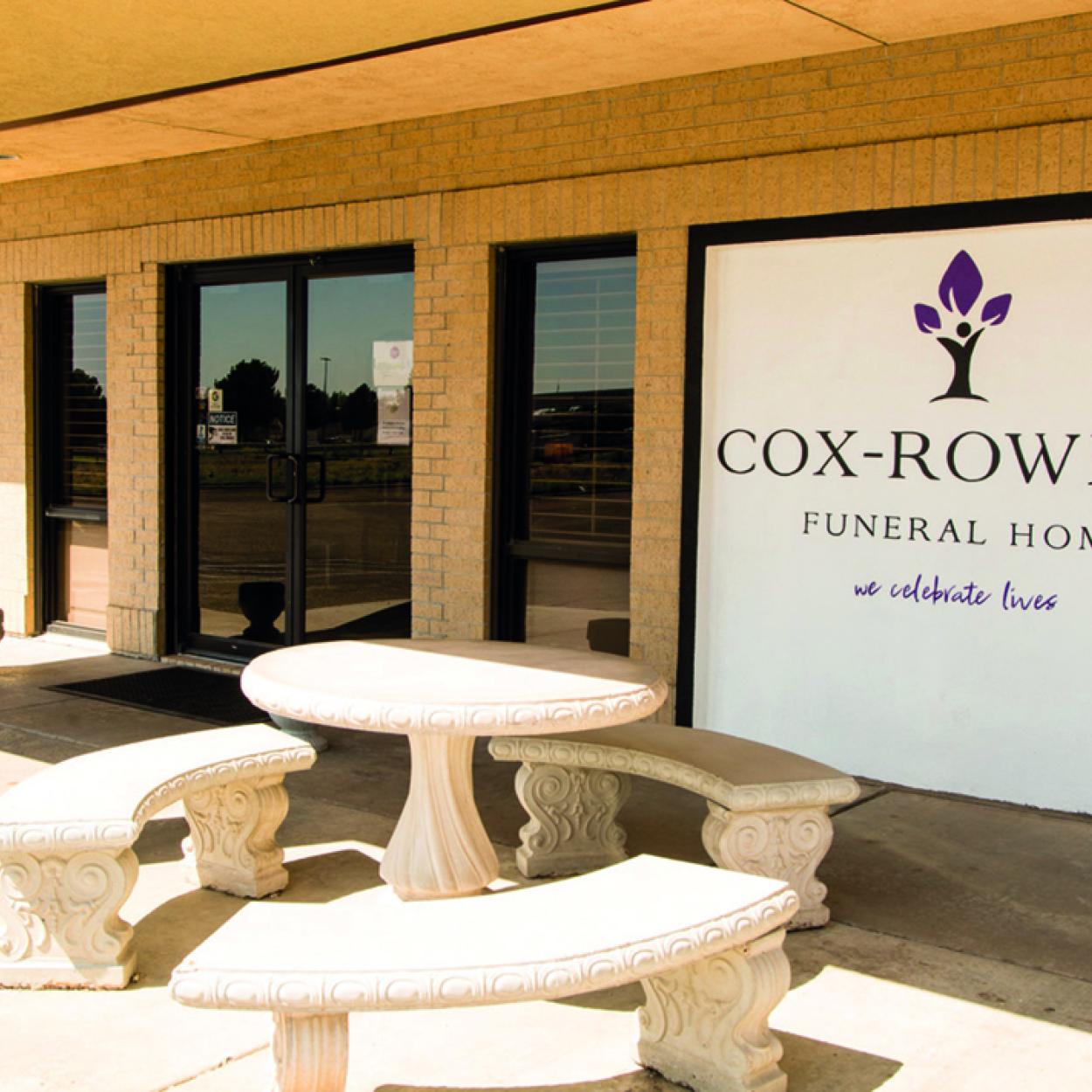 Cox-Rowley's partnership with Partner Plus Media has not gone unnoticed by the local community either. Funded  by third party local advertisers, and designed, produced, and delivered completely free of charge to its Texas  location by Partner Plus Media, Cox-Rowley Funeral Home is now on its 7th batch of high-quality printed  brochures. In fact, the partnership has been so impressive that Partner Plus Media recently presented the funeral  home with the coveted Partner of Excellence award. It is a partnership that both parties hope to see flourish for  many more years to come.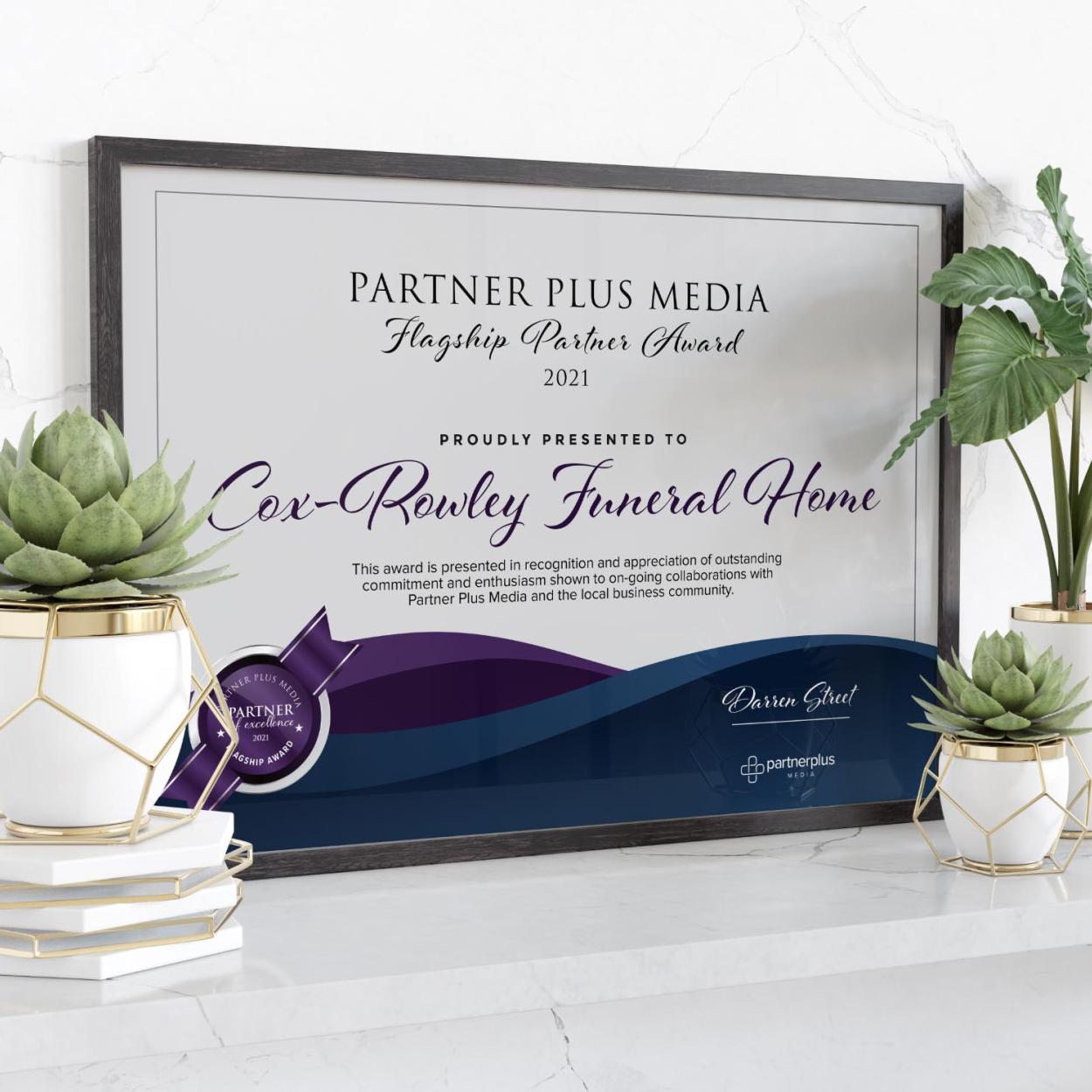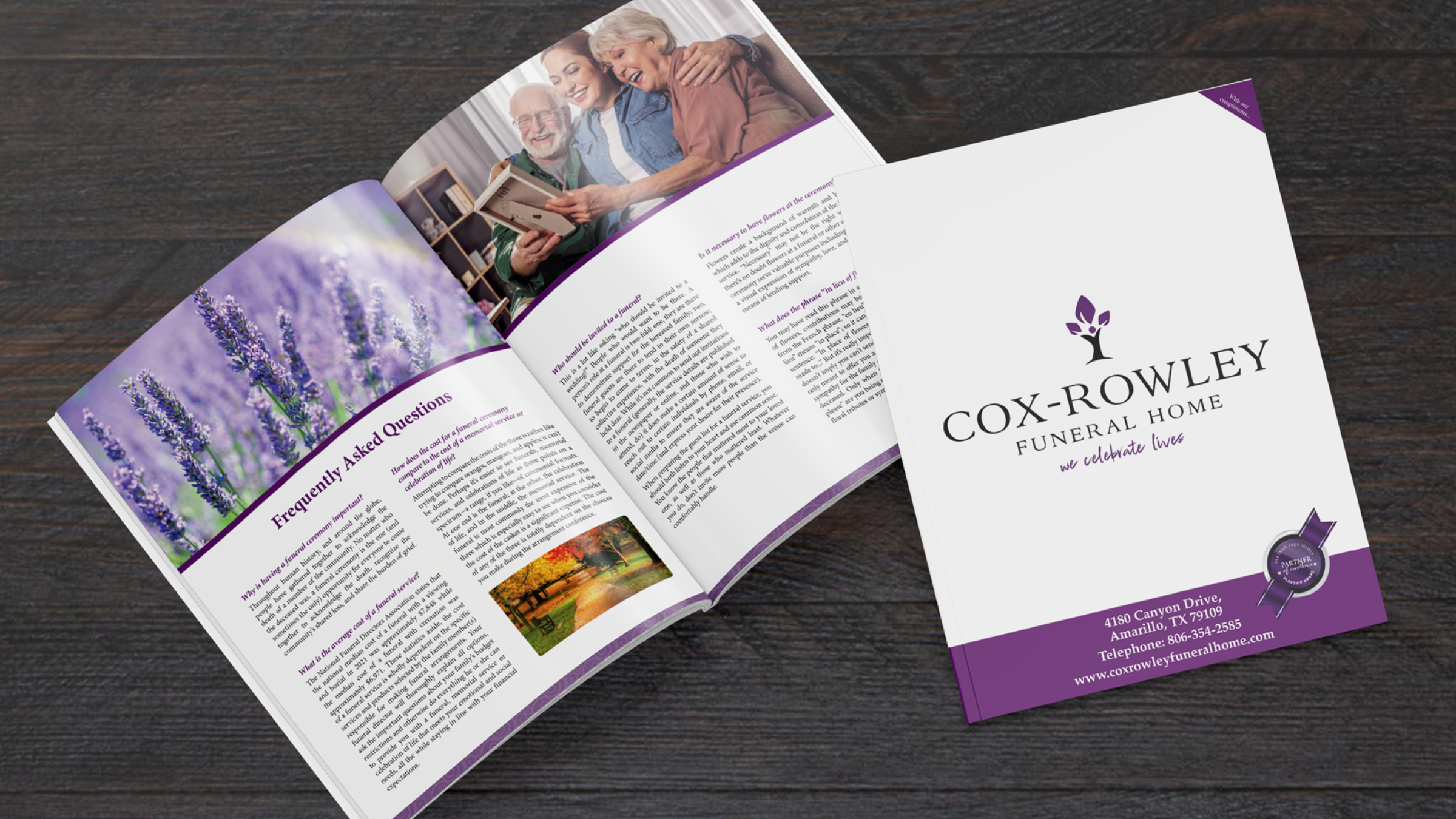 Let's get started today
Find out more about how we can help your business drive revenue and community engagement.