The Waterford
Juno Beach, Florida

The Waterford is an exceptional retirement community in Juno Beach, Florida that welcomes with open arms the wonderful and inspiring people of Palm Beach. A part of Lifespace Communities, Inc., a not-for-profit, multi-state system of senior living communities serving more than 5,000 people, The Waterford has created beautiful spaces for seniors to thrive and celebrate life every day.
The Waterford is like no other retirement community. It aims to brighten every day, spark inspiration, and encourage a zestful lifestyle for its residents. Whether it's choosing activities, such as a round of golf, relaxing in the spa, watching a show, or joining a fitness group, or savoring the tranquil, unparalleled natural beauty of Juno Beach, The Waterford is a home for life where each day begins and ends with peace of mind. From good-natured neighbors who make you laugh when times are tough, to creative staff members that find new ways to make each day more vivid and meaningful than the last, whichever pace of life appeals to each resident can be found, perfected, at The Waterford.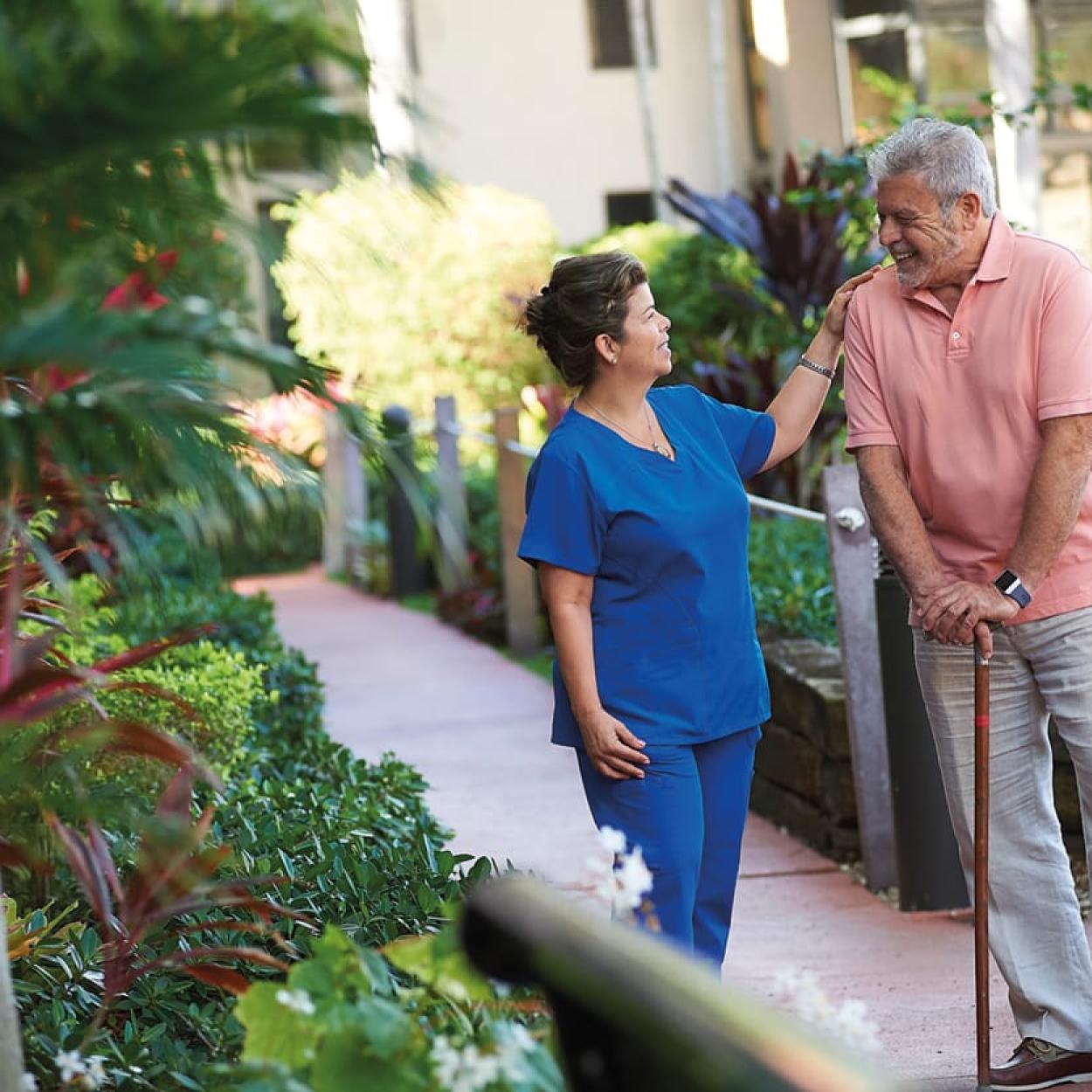 The health and wellbeing of residents is the first concern at The Waterford and is a name that local Juno Beach seniors trust. With the comfort and stability of a full continuum of health care, where independent living residents have priority access to on-site services including skilled nursing and senior rehabilitation, residents enjoy a maintenance-free lifestyle with unrivaled support and resources. 
The Waterford accepts nothing less than top-quality senior health services with minimal disruption to everyday life so, no matter the level of care required, residents can focus on the now and enjoy every moment. That's why The Waterford was recognized in 2019 with the American Health Care Association Bronze Award and the Bronze National Quality Award for Health Center.
Partner Plus Media partnered with The Waterford to supply up to 1,000 bespoke brochures per year, made available completely free of charge to the venue, for distribution among its potential residents. The brochures, funded by third party, local advertisers, designed by our experienced in-house production team and printed using only the highest quality materials, supply detailed information regarding community life, independent living, and health services. It's not just a brochure - it's a life-changing tool to make deciding the future that little bit easier.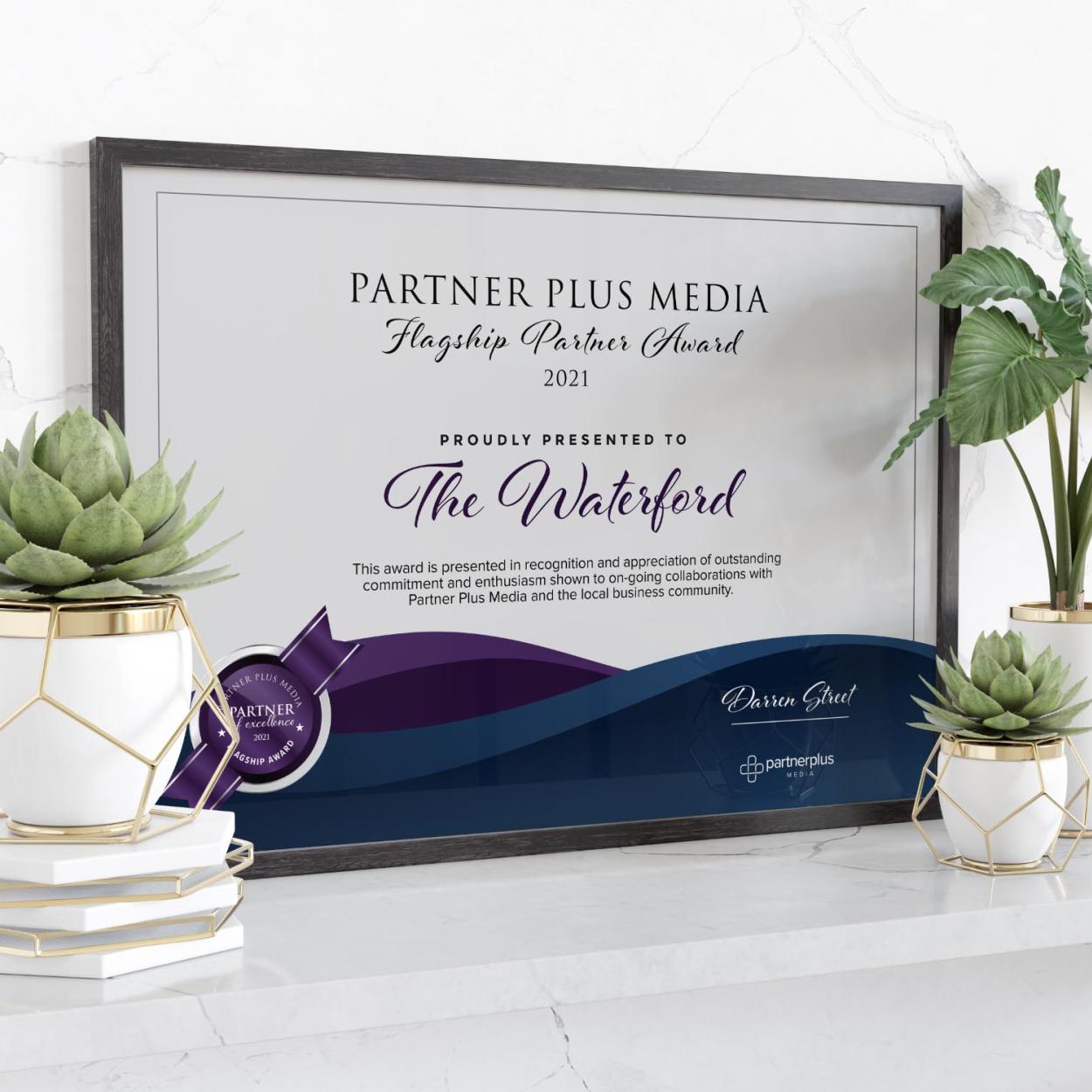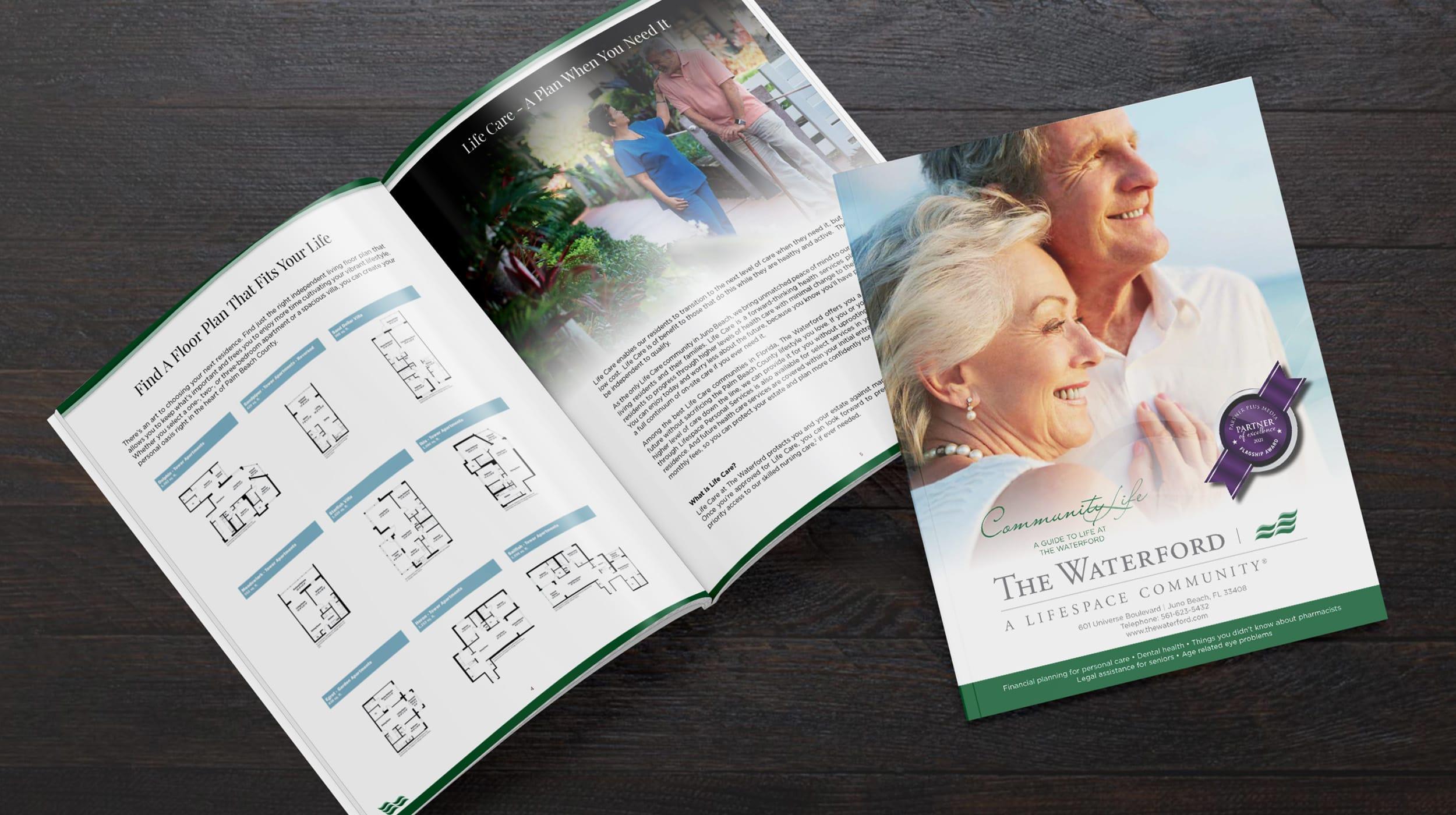 Let's get started today
Find out more about how we can help your business drive revenue and community engagement.