Car Show and Party at Sterling Motorcars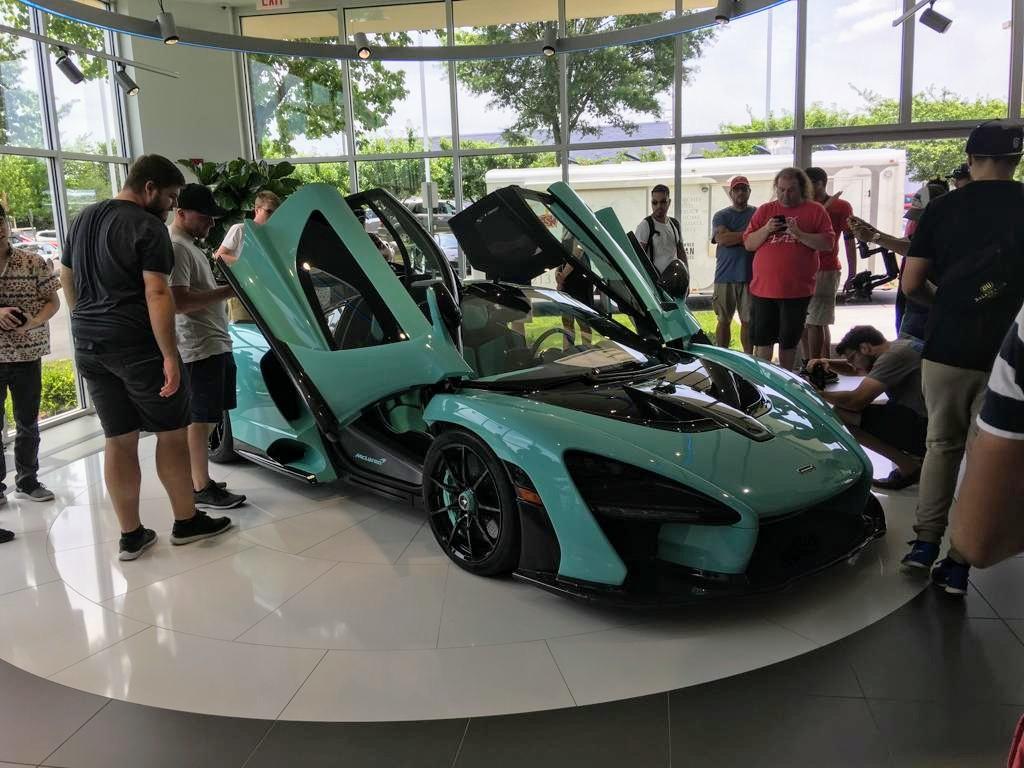 Partner Plus Media enjoyed an exclusive celebration at the McLaren Sterling Showroom in Virginia over the summer.
Luxury car dealership Sterling Motorcars welcomed patrons to their 'Cars and Chronos' show and day party which Richard Hayhurst, our International Partnerships Director, gladly attended.
No party would be complete without a gift for the fantastic host, so we took this opportunity to personally deliver Sterling Motorcars' newly designed premium quality car dealership brochures!
The highlight of the afternoon was undoubtedly the showcase of the new McLaren Senna, which dazzled in the unique Tiffany Blue color thanks to the partnership between McLaren and Tiffany & Co.
Sterling Motorcars wasn't short of surprises, with the unveiling of the highly impressive ICON A5 light-sport aircraft which flew in for the occasion.
The BBQ lunch was perfectly accompanied by Macallan Scotch tasting along with craft cocktails sponsored by Organic Vodka. There was also plenty of time to check in with Breitling, whose rep displayed a stunning collection of beautifully crafted watches.
Our thanks go to Olga Kulibaba, Marketing Manager at Sterling Motorcars, who looked after guests and patrons superbly!