Guide to Digital and Print Marketing for Hospice and Palliative Care Agencies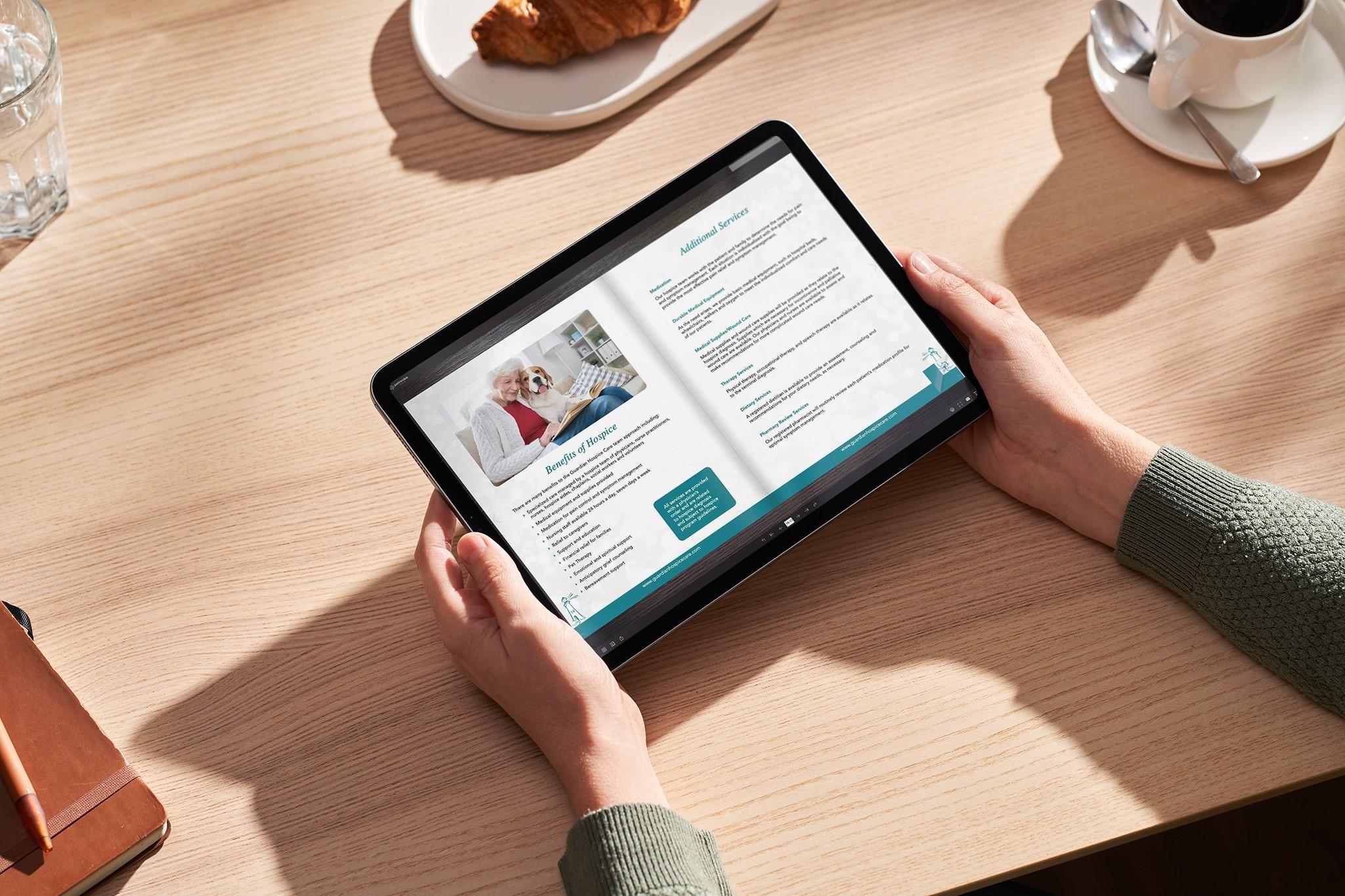 At Partner Plus Media, we know that many responsibilities accompany being a hospice and palliative care provider. And naturally above all, there is the care you offer to your patients and the relationships you nurture with their families.
Your Mission
We know you have another mission too, and that is to present information to your patients and their families, and to the local community on how you can support them and give them that exceptional care at such a challenging time in their lives.
Spreading the message may appear to be less than a tough call but that is misleading even in this digital age. Marketing your organization must be carried out in the same caring and sensitive manner with which you treat your patients.
In our experience we find repeatedly that the solution lies with a printed publication – a well-designed and informative guide that patients and families can keep and use as an important source of information.
This same personalized and glossy publication can also easily be placed with hospitals, medical centers, retirement communities and other potential advertising partners.
Here is a general step-to-step guide on the background to developing a program for outreach and engagement with your interested parties about your end-of-life services.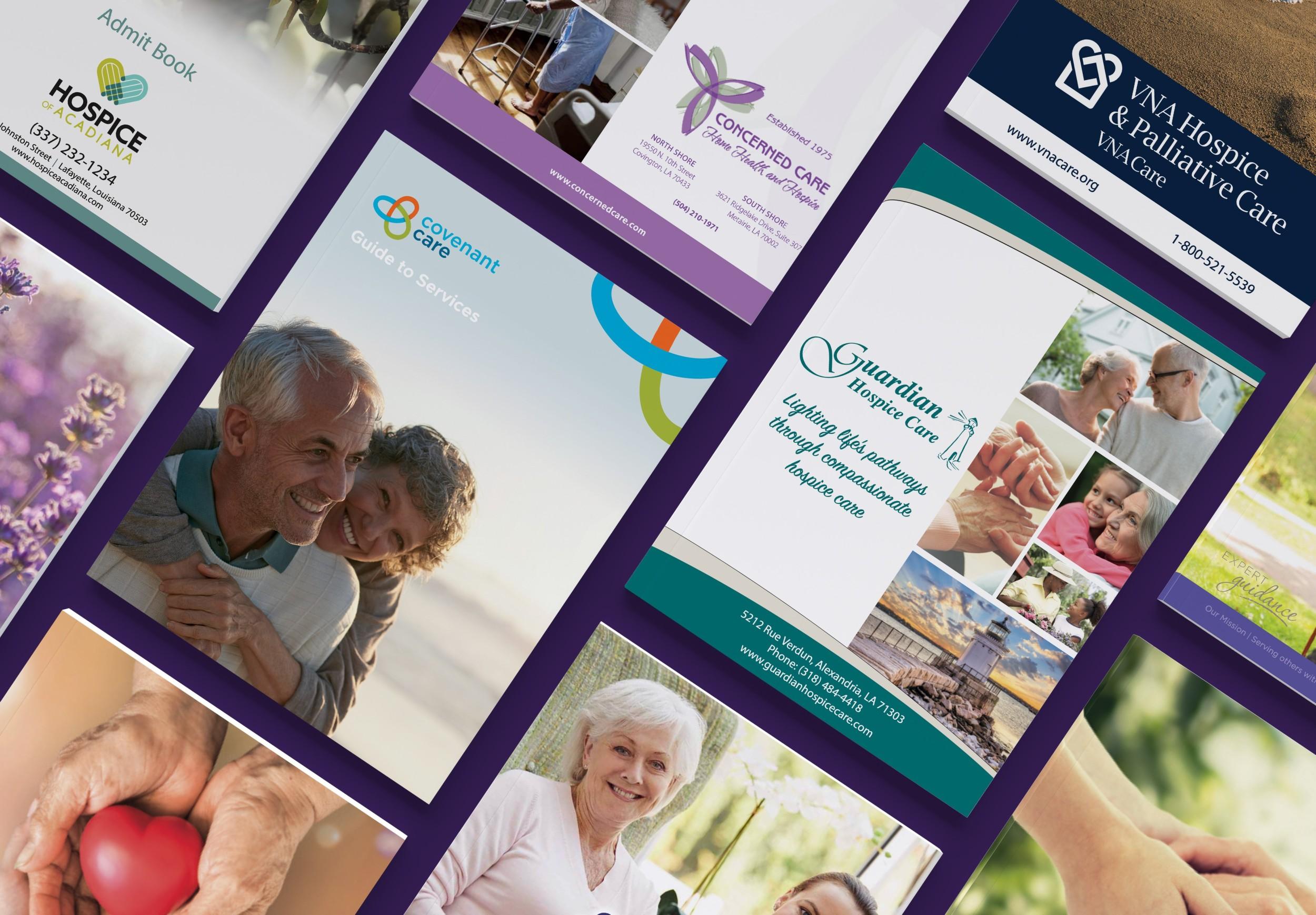 Your Audience
However customized your marketing campaign, your audience will always include your patients and their families, other caregivers and the community in your local area including local businesses who may wish to be partners in your marketing activity.
Your Content
Content is key and is within your control. With a printed publication, you can tell your audience everything about the support that you provide, whether it is your levels of care, the option of advance care planning or you can publicize your menu of services.
You may even choose to include medical subjects such as symptom guidelines or pragmatic topics such as advance directives.
Your Partners
The value of such a personalized and beautifully produced guide is that it can be shared by your advertising and venue partners too. Local businesses who are alignable to this process such as attorneys, financial services, funeral homes and florists can advertise their services. The brochure becomes a reference publication everyone will keep and return to.
 Your Benefits
With such a comprehensive publication you can precisely target the relevant audience for your business. Such a publication creates a highly beneficial and lasting relationship with your partners and is a specialist response to an engaged readership.
Should the opportunity arise, the substantial work on the publication can be recrafted into small brochures and care booklets. The choice is yours to make.
 And since we are in the digital age, at Partner Plus Media we can ensure that this printed publication can be reproduced as a digital e-guide, which immediately extends its reach and drives interest in your website.
The immersive and interactive e-guide is simple to navigate and can be shared by SMS, email, website and social media pages. It answers the desire of those who want to receive the vital information digitally or who live out of town.
We secure the alignable local business partners for you, maintain stock levels and suggest content, it is all part of the service in your unique zero-cost program that is tailored to your requirements.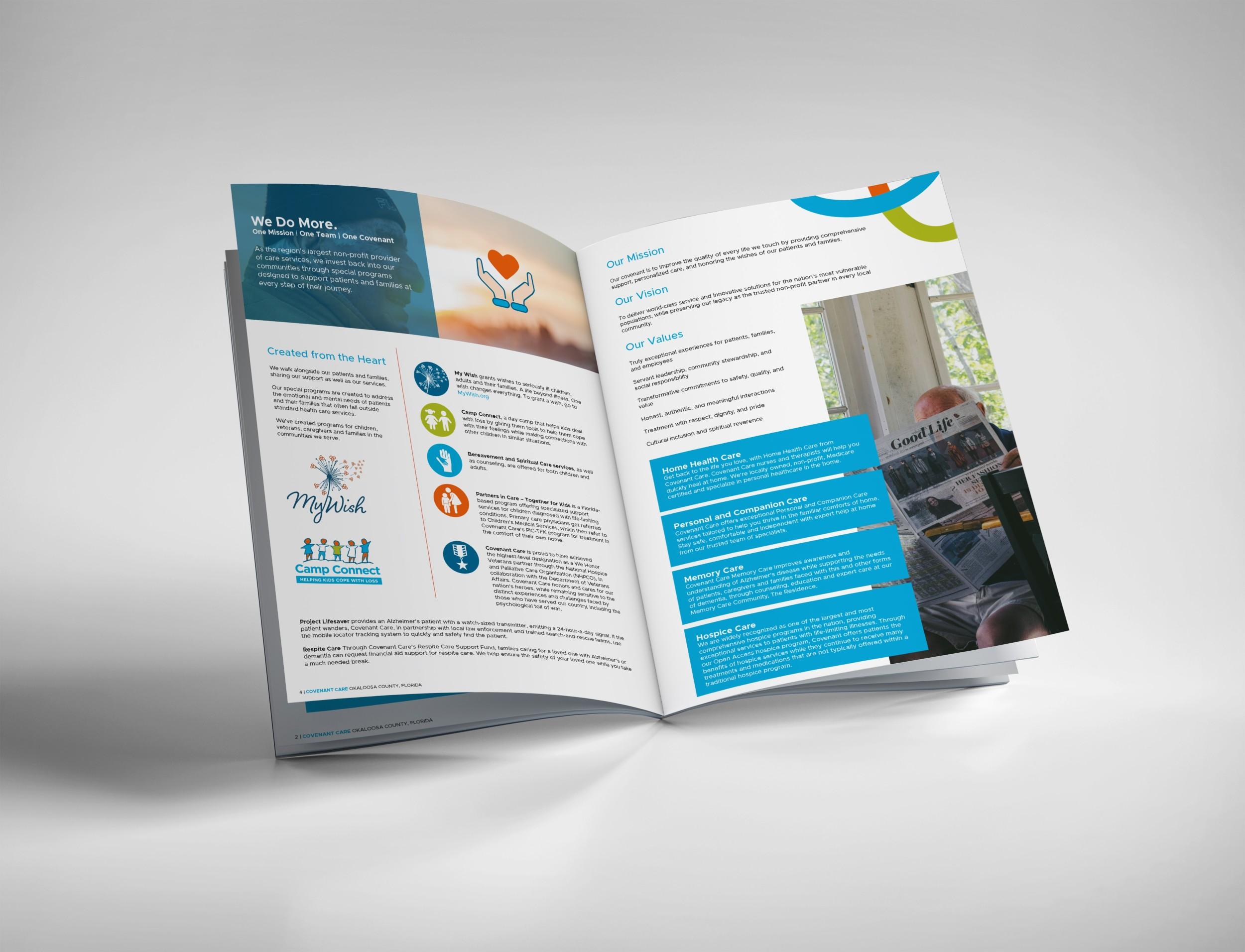 Summary
Our Partner Plus Media role allows a deeper understanding of your place in your community and supports you and your message of being a provider of care and end-of-life support to those who find they need it most.
If you would like to learn more about how we can help deepen the understanding of your chosen community about you, then simply contact us, we are here for you.